MARCH 2022. ISSUE 1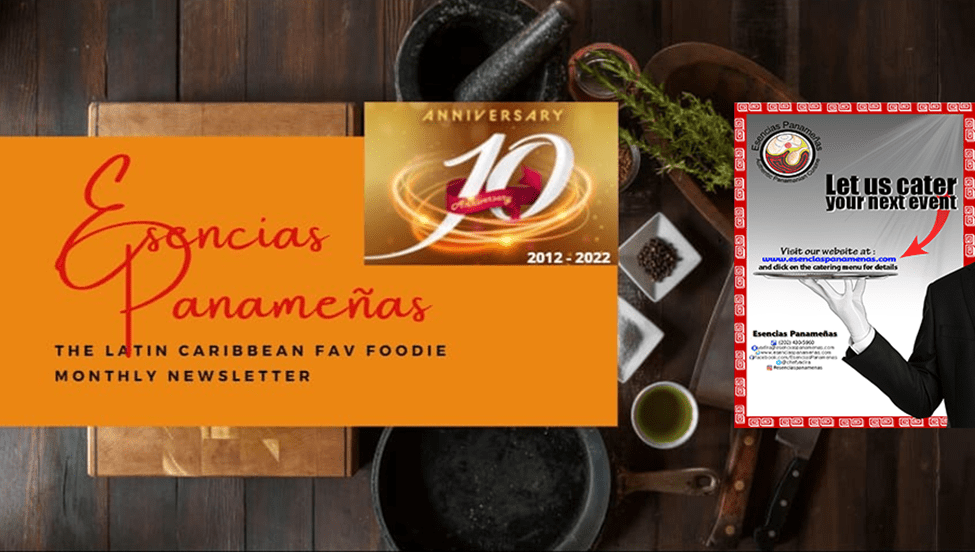 Chef's Monthly Insight….
Panamanian Easter Bun
---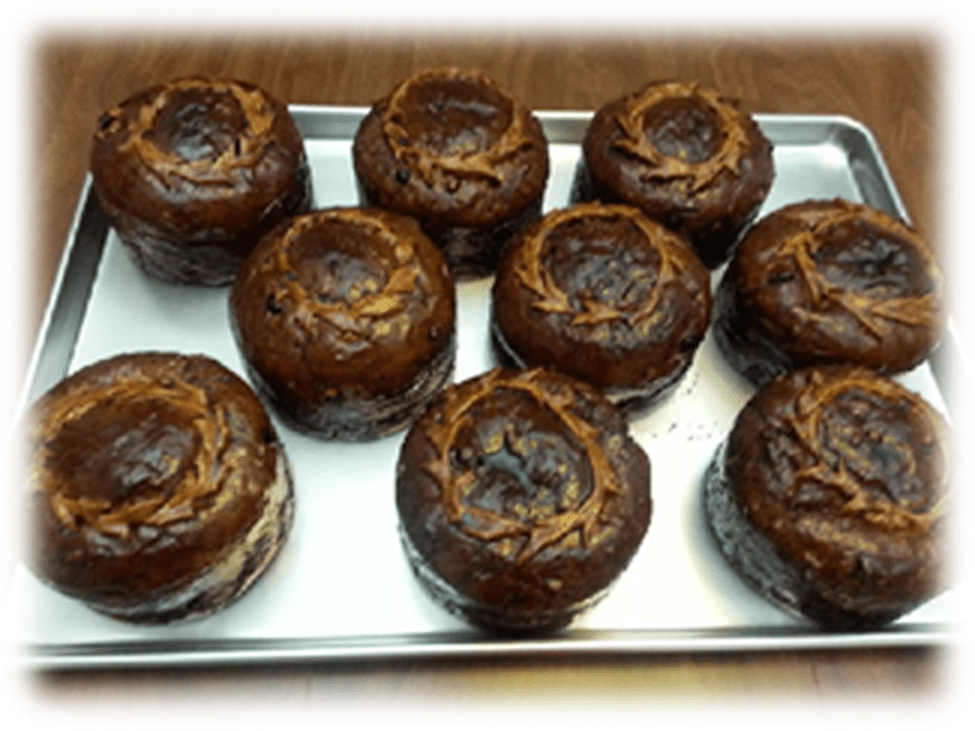 Carnival 2022 will be held February 26th thru March 1st, and it is followed by Lent, which is typically a time of sacrifice. Then comes Easter, which will be celebrated on April 17, 2022. Christianity is the overwhelmingly dominant religion throughout Central America and the Caribbean, and for that reason the Easter holiday is a big deal. During Lent and Holy Week, many abstain from eating meats such as beef, pork, and chicken, on Fridays, choosing instead to dine on fish, such as corvina and red snapper. Fridays are known as "Fish Fry Fridays".
But that's not all! Traditional Holy Week treats run the gamut, from savory to sweet.
Panamanian Easter Bun (Pan Bon) is said to represent the bread that Jesus broke at the Last Supper. It is a heavy and rich round yeast loaf, loaded with lots of fruits, raisins, orange rinds, and local cheese. The dark "raspadura" (unrefined cane sugar) coated dough is often topped with a bit of a lighter dough in various decorative shapes of a crown or a cross, to symbolize the life and travails of Jesus Christ. It takes hours to make bon, because the dough is worked and left to rise several times.
---
Bon is widely associated with the Province of Colon, where the population is predominantly descended from Afro-Antilleans. During Holy Week, Panamanians all over the country and overseas petition local bakers for Bon.
The most popular method of eating Easter Bun is "sandwich-style" with a nice slice of cheddar cheese in the middle. Bon is absolutely delicious, and Easter just isn't Easter without it!
Esencias Panameñas will begin taking orders for Easter Bun on March 2, 2022 LAST DAY TO PLACE YOUR ORDER IS April 3rd. Buns are 1.5lb for $11.50ea plus Shipping & Handling. We ship to all 50 United States. Orders and payments must be made online only. Buns will be shipped April 11th thru April 13th, OR ready for pick-up April 10th thru April 15th.
To Place Your Order
It's Anniversary Trivia Time…..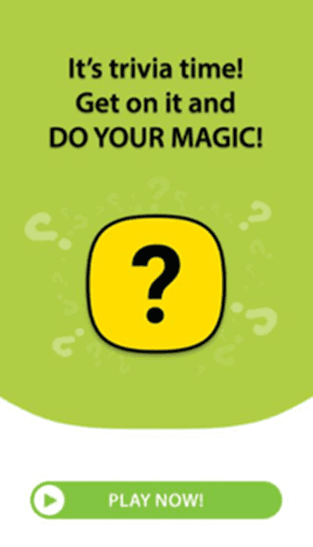 Esencias Panameñas will celebrate its 10th birthday in November 2022. In honor of this, we thought it would be fun to put together monthly Trivia quizzes to determine how much you know about Esencias Panameñas, its owner, and our dishes.
For the next 9 months (March thru November) we will provide you with 5 questions each month, and each correct answer is worth 1 point. If you were to play all 9 months, and answer all questions correctly, you could earn 45 points total. Players that have participated all 9 months will receive a prize. The player with the highest number of points will win the grand prize ($50 value).
We will share the correct answers to the questions the following month, so that you can keep track of your winnings.
If you are ready to take the quiz
What's New on our Personal FAV Menu…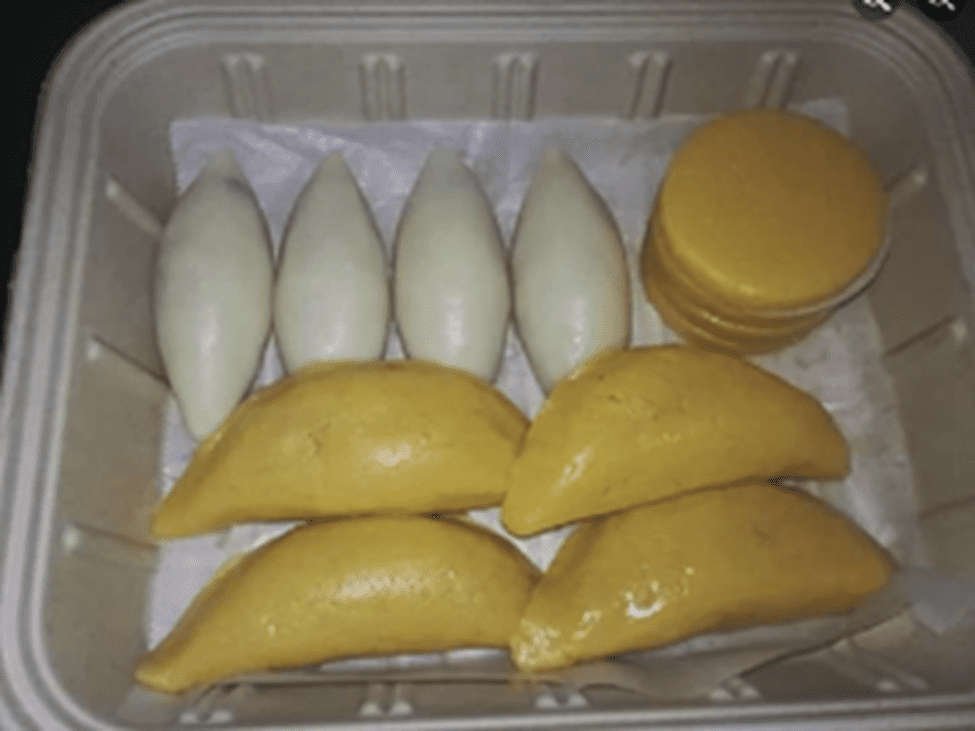 You asked and we obliged…. introducing two additional new assorted trays (Bandeja Surtida), sold frozen & uncooked –
(Original) Bandeja Surtida – Combo #1: 4 Tortillas, 4 Empanadas de Maiz, 4 Carimañolas
(New) Bandeja Surtida – Combo #2: 6 Empanadas de Maiz, 6 Carimañolas
(New) Bandeja Surtida – Combo #3: 1.5lb hojalda masa, 4 Empanadas de Maiz, 4 Carimañolas
To view our FAV menu
Sharing One of my Recipes With You….
From Sweet To Savory And Everything In Between
Journey Cakes (aka Johnnycake/Yaniqueque) – In the late 1800's and early 1900's in Panama, the men that worked in the mines, and in the construction of both the railroad and the Canal, took long trips to and from work, and because of the long journey, their lunch boxes included hearty meals suitable for road trips, staying fresh for weeks; thus, the name 'Journey cake'.
I was amazed to find so many versions of this cake, based on the Caribbean country/island. My preference is the one made with all-purpose flour and coconut milk; shaped like a flatbread-like disk. Here in the United States, Johnnycakes are common in the South and are known as hoecakes. They are made with cornmeal and milk; some look like pancakes, others look like mini loaves of bread, and even corn bread-looking ones.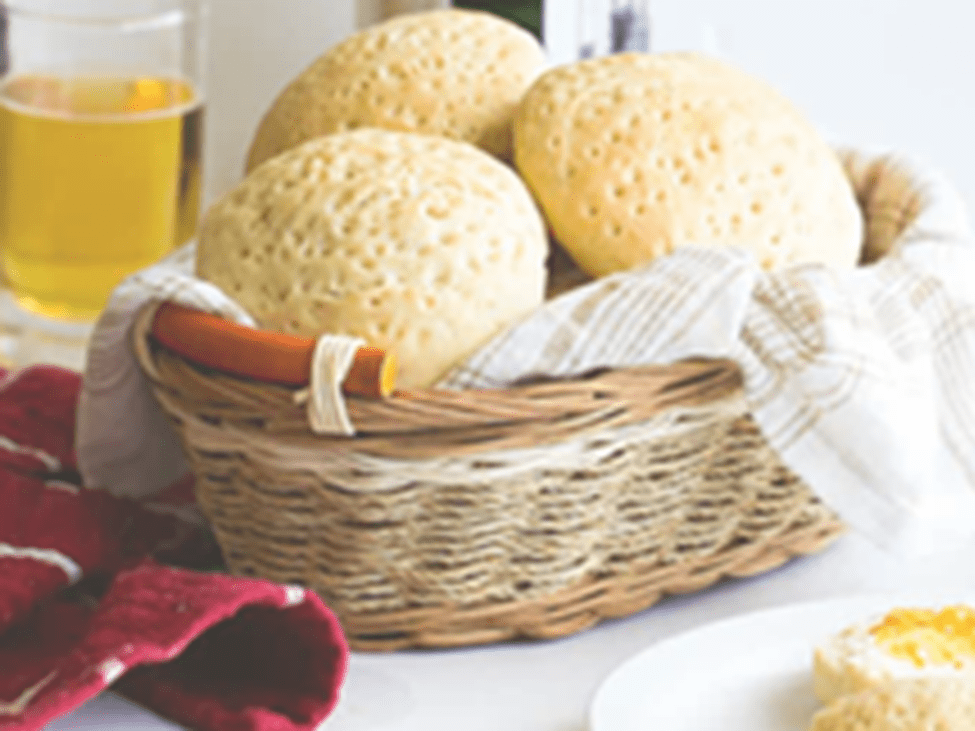 ---
Ingredients:
3 cups all-purpose flour (sub. 1:1 with Cup4Cup Gluten Free Multipurpose Flour)
2 tablespoons sugar
3 teaspoons baking powder
1 teaspoon salt
1-1/4 cup coconut milk, plus 3 tablespoons to brush on top
2 tablespoons unsalted butter (sub. 1:1 with vegan butter)
2 tablespoons vegetable shortening (sub. 1:1 with Spectrum vegan vegetable shortening)
Procedure:
Preheat the oven to 375F.
In a large bowl, whisk together flour, sugar, baking powder, and salt
Add butter and shortening, and using your fingers, rub into flour mixture to form pea-size crumbles.
Gently stir in coconut milk into dry ingredients until all is moistened and holds together (like a ball). Place on a floured board and knead for about a minute.
Divide dough into about 12 pieces and roughly shape into ball. Flatten each ball to ½ inch thick, place on cookie sheet and lightly poke the top of each ball with a fork.
Brush with coconut milk and bake at 375° for 15-18 minutes or until lightly browned
Remove and serve warm.
Culinary Humor….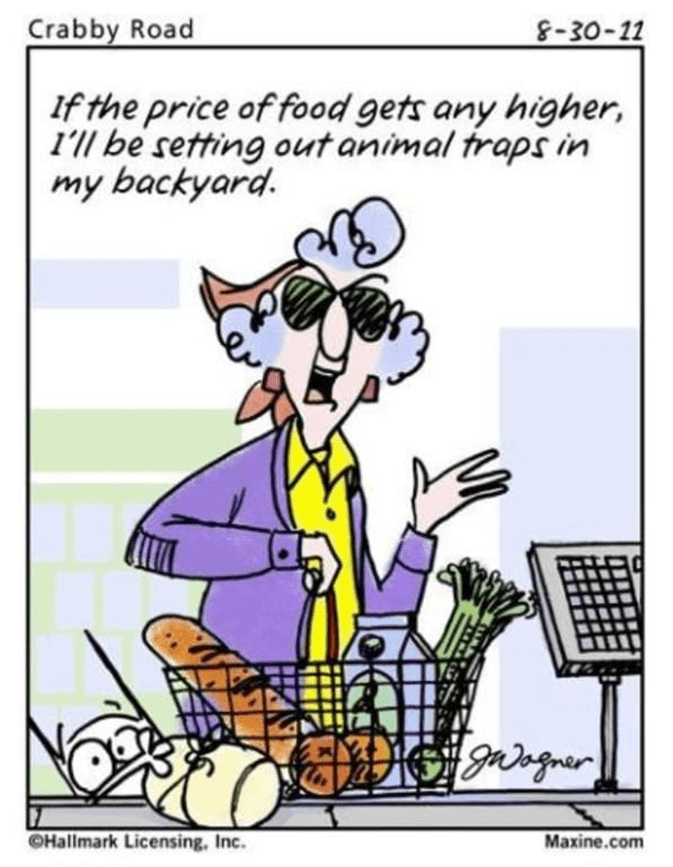 Tricos y Trucos….
This month's tip: Expired Milk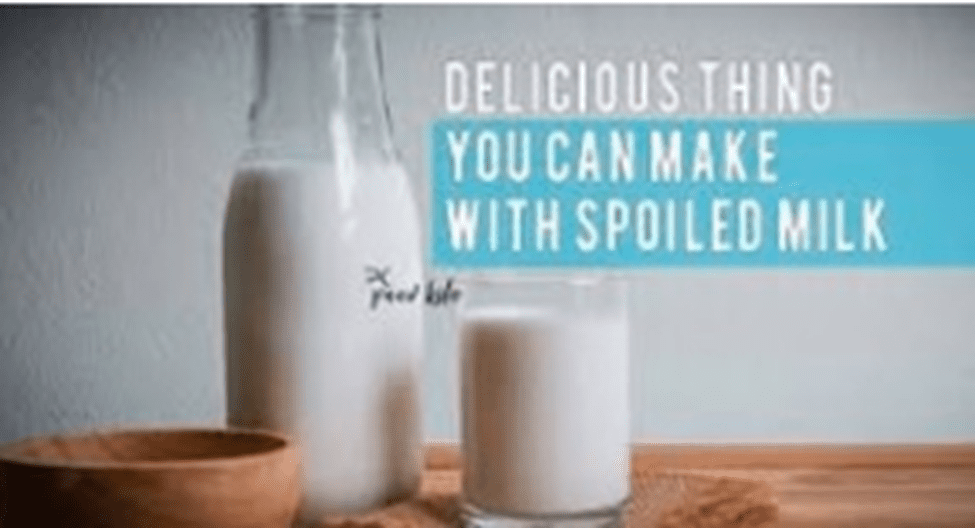 Generally, milk is good for 5-7 days past the date on the carton, even longer if the milk is unopened. However, depending on how the milk is stored, the milk could even spoil before the date (speaking from experience here). Do you have a carton of milk that's started to sour? Don't toss it; use it for baking! Add it to pudding, hot chocolate, potato soup, cakes, biscuits, and pancakes for a dose of added flavor. Slightly soured milk can be used as a substitute for buttermilk in a lot of baked goods, and they'll turn out delicious!
To view additional Tips, please go to:
My Life This Month…..
What I am Watching
America's Test Kitchen from Cook's Illustrated Good Eats
Gordon Ramsay: Uncharted
What I am Reading
Culinary Artistry,
by Andrew Dornenburg and Karen Page
How Do I Make A Difference
Volunteering at 'N Street Village'
Volunteering at 'Catholic Charities'
Testimonials…..
"A belated note of thanks, Chef Yadira! Everything was delicious and my friend was SO EXCITED to be able to celebrate Noche Buena with food that reminds her of home. You will hear from us again with more orders this year.
Best wishes for a healthy and happy 2022!"

Allison G.
Arlington, VA
Subscribe….