APRIL 2022. ISSUE 3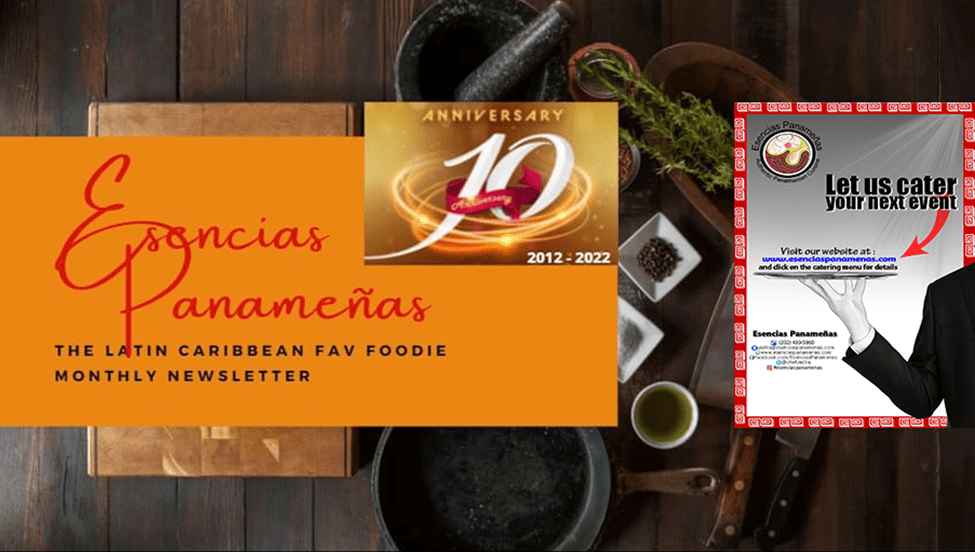 Chef's Monthly Insight….
What's Eggs got to do with Easter?
---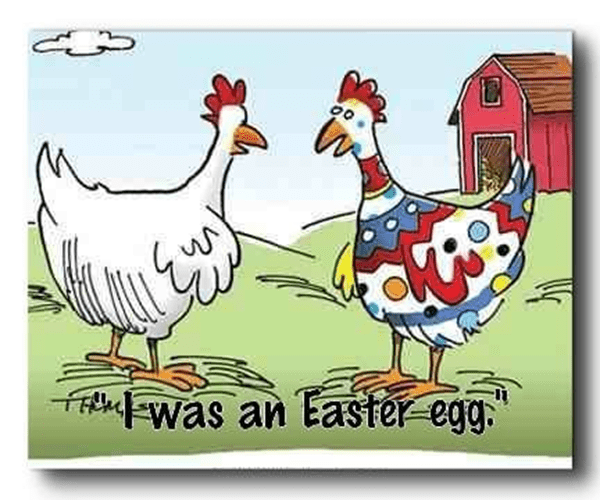 Easter is the most important Holiday for Christians! Every year, Christians around the world remember Christ's crucifixion and celebrate His resurrection on Easter Sunday. However, we tend to place more emphasis on the Easter Sunday outfit, the gifts, and the food, rather than the meaning of the day. For many people, their association of Easter are the Easter bunny and Easter (boiled or chocolate) eggs; and I have always wondered 'what do rabbits and eggs got to do with Easter?' Furthermore, what do rabbits got to do with eggs? Rabbits do not lay eggs! In this article I am setting aside the bunnies and concentrating on the "eggs". What about eggs? How did eggs become such an important part of Easter celebration? Are they still an important food group as they were back in the day?
Throughout history, people have given each other eggs at Spring festivals to celebrate the new season. Eggs represent new life and rebirth, and it's thought that this ancient custom became a part of Easter celebrations. Even Jews place a hard-boiled egg, usually roasted, on the Passover ceremonial plate, because its roundness alludes to the cycle of rebirth and renewal, while its burnt, sometimes cracked shell serves as a reminder of ancient sacrificial offerings.
In the medieval period, eating eggs was forbidden during Lent (the 40 days before Easter), so people would look forward to eating eggs on Easter Sunday. This was especially true for poorer people who couldn't afford to buy meat. Sadly, eggs have become just as expensive as meat, which leaves the superstitions about eggs at Easter. Some people thought that eggs cooked on Good Friday and eaten on Easter Sunday would improve fertility and prevent sudden death, and it became the custom for people to have their eggs blessed before eating them. Others believe that eggs laid on Good Friday would turn into diamonds if they were kept for 100 years; and, if your egg had two yolks it was a sign you would soon become rich . . . I can attest that two-yolk eggs do not make you rich – at least not financially rich 😊
Chicken eggs are the most common variety of eggs consumed in the Americas. Despite their high cholesterol content, they are a multipurpose protein within one of the four food groups. Eggs are not dairy, which is a good thing for people that are lactose intolerant. However, heating and cooking an egg can change the form of the proteins in the egg. In some cases, raw or lightly cooked eggs such as fried, omelet, sunny side up may result in an allergic reaction, which is my experience. Whereas well cooked eggs incorporated in foods such as cakes and biscuits, may be tolerated. Eggs have a wide range of usage – they bind, thicken, coat, serve as a leavening agent, and emulsify. Egg whites can be whipped to create an egg white foam. The foam is filled with air which helps to leaven baked goods. Egg whites help keep baked goods moist without changing the flavor of foods. The egg yolk has a high percentage of fat, increasing the ability to emulsify. Yolks also have the ability to thicken mixtures when they are heated because the proteins begin to denature and gel. Egg yolks add richness, flavor, and color to baked goods.
Initially, Easter eggs were made from decorating chicken, duck, or goose eggs, and were savory. Today, Easter eggs are sweet; their main ingredient is chocolate. The first chocolate egg was sold by Fry's in 1873, and two years later, Cadbury's introduced their version in 1875. These early Easter eggs were made using dark chocolate and were smooth and plain. Now, there is a wide range of eggs made with milk, dark, and white chocolate; even eggs with a chocolate shell and sweet filling, including marshmallows, jams, jellies, and peanut butter.
Happy Easter!
It's Anniversary Trivia Time…..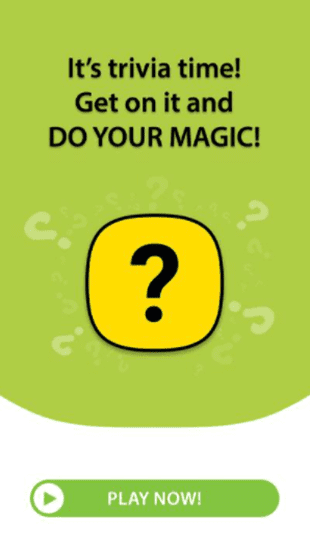 Esencias Panameñas will celebrate its 10th birthday in November 2022. In honor of this, we thought it would be fun to put together monthly Trivia quizzes to determine how much you know about Esencias Panameñas, its owner, and our dishes.
For the remaining 8 months (April thru November) we will continue to provide you with 5 questions each month, and each correct answer is worth 1 point. If you were to continue to play and answer all questions correctly, you could earn 45 points total. Players that have participated all 9 months will receive a prize. The player with the highest number of points will win the grand prize ($50 value).
March Answers:
Meaning of "Esencias Panamenas": Panamanian Spices
Which dish from Panama traditionally includes rice, capers, carrots, chicken: Arroz con Pollo
Where did Chef Yadira complete her externship: Panama
What did Esencias Panamenas start-up menu consist of in 2012: Easter bun
What is Chef Yadira's favorite herb: Culantro
If you are ready to take April's quiz
What's New on our Personal FAV Menu . . .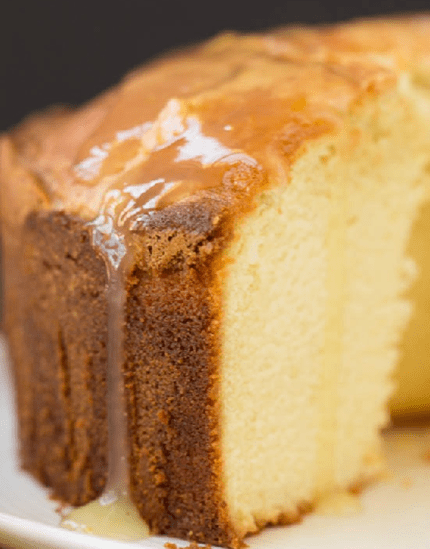 Gluten intolerance is a fairly common concern, characterized by adverse reactions to gluten, a protein found in wheat, barley, and rye. There are several causes of gluten intolerance, including celiac disease, non-celiac gluten sensitivity, and wheat allergy. All three forms of gluten intolerance can cause widespread symptoms, many of which have nothing to do with digestion.
Customers with gluten allergies have requested more gluten free desserts options and we obliged. With the exception of our Panamanian Christmas fruit cake, all other cakes are now offered in Regular and NEW Gluten Free options:
Dulce de Ron Abuelo (Panamanian Ron Abuelo rum cake)
10" Bundt Regular and 10" Bundt Gluten Free – NEW
1/2 sheet Regular and 1/2 sheet Gluten Free – NEW


Volteado de Pina (Pineapple Upside Down cake)
9" round Regular and 9" round Gluten Free – NEW
1/2 sheet Regular and 1/2 sheet Gluten Free – NEW


Dulce de Tres Leches (3-Milks cake)
9"x13" Regular and 9"x13" Gluten Free – NEW
1/2 sheet Regular and 1/2 sheet Gluten Free – NEW
To view our FAV menu
Sharing One Of My Recipes With You…..
From Sweet To Savory And Everything In Between
PASSION FRUIT & COCONUT CUSTARD – FLAN DE MARACUYA Y COCO – in honor of Easter and Eggs, I thought I would share one of my Flan recipes. Flan is a traditional egg-based dessert from Latin America & the Caribbean, Europe, and Asia.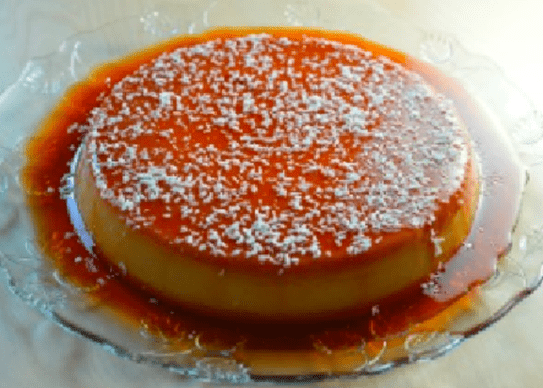 Ingredients
1/2 cup + 1-1/2 cups passion fruit juice concentrate
1 cup granulated sugar
6 large eggs
2 cans sweetened condensed milk 14oz
1 can coconut milk 14oz
1 cup heavy whipping cream
pinch fine salt
passion fruit pulp/coconut flakes (optional)
Procedure
For caramel
Add half cup of the passion fruit juice to a small pan and reduce the juice by half over medium-low heat until it thickens enough to lightly coat the back of a spoon. Add sugar to the reduced juice and stir. Allow the sugar to melt into the juice
Continue to heat while stirring until it has a syrupy consistency and is a deep orange color (think apricot jam). You don't want it to get too dark; otherwise, it will have a bitter taste
Quickly pour the caramel into your baking pan. Swirl it around to coat the bottom of the pan and slightly up the sides. Work fast because it will harden quickly
When the passion fruit caramel is rock hard in the pan, place it into a larger pan with high sides for your 'Bain Marie' (or water bath), and set aside
For custard
Preheat your oven to 350 degrees F.
Place the 1-1/2 cups of passion fruit juice and place in a small pan, bring to a boil and then turn down the heat to medium-low heat until it reduces to at least half the volume; thick enough to lightly coat the back of a spoon. Set aside
Add your eggs to a mixing bowl and whisk gently. Add your milks, salt, and reduced passion fruit juice. If many bubbles developed while stirring, let it sit a few minutes until they dissipate
Pour custard mixture through a sieve into the baking pan over the hardened caramel. The sieve will catch any chunks and burst any bubbles in the mixture, ensuring a smooth flan
Place the flan that is in the larger water vessel on the middle rack of your oven and carefully pour your hottest tap water into the larger pan to surround your flan. This will ensure that the custard cooks gently and will not curdle or get rubbery. Do NOT skip this step!
Bake for approximately 60-75 minutes. Begin checking for doneness with a toothpick at around 55 minutes. It should be cooked enough when the toothpick comes out (almost totally) clean, but it should still have a little wiggle
Place on a rack and let cool for about 1 hour to room temperature. The place in the refrigerator to chill for at least 6 hours, preferably overnight
When ready to serve, remove flan from fridge and let sit for about 15 minutes, then run a sharp knife along the edges to loosen flan and turn out onto a plate with enough of a rim to hold the caramel sauce that will pour out. Top with fresh passion fruit pulp and coconut flakes (if you have it) and enjoy!
Culinary Humor…
Tricos y Trucos…
This month's Tip: Cooking without eggs
If you have egg allergy or you maintain a vegetarian/vegan diet, it is still possible to make baked products such as cakes, muffins, biscuits, and pancakes without eggs. Eggs are used to bind or aerate a recipe, so the option you choose will depend on what you are trying to make.
Replacing eggs in cooking
1 egg can be replaced with:
• 1 teaspoon baking powder + 1 tablespoon vinegar; great for quick breads, cakes, and cupcakes
• 2 tablespoons water + 2 teaspoons baking powder + 1 teaspoon vegetable oil (with a good shelf life)
• ⅓ cup water + 2 teaspoons gelatin (dissolved in warm water)
• ¼ cup leftover mashed potatoes or 2 tablespoons of instant mashed potatoes, rehydrated. Mashed potatoes are great at adding moisture and an airy texture to breads and rolls
• ¼ cup silken tofu puree, pumpkin puree, or avocado puree
• ¼ cup mashed banana. Bananas are better for baked goods that don't require much lift or that already contain leavening
• ¼ cup unsweetened applesauce + ½ teaspoon baking powder. Applesauce does provide lift, so it is great for breads and cakes
• 1 tablespoon ground flaxseeds or chia seeds + 3 tablespoons of water; stirred until fully absorbed and thickened. Flax and chia seeds work best in muffins, waffles, pancakes, cookies, and breads
There are other commercial egg replacer products available such as Orgran No Egg Egg Replacer and Ener-G Egg Replacer. They can be purchased from online allergy stores, health food stores and some supermarkets. When combined with water it can be used in place of egg in cakes, muffins, pancakes, quick breads, cookies, brownies, and yeast breads.
To view more Tips & Tricks
My Life This Month…
What I am Watching
What I am Reading
Will Write for Food, by Dianne Jacob
How Do I Make A Difference
Volunteering at 'N Street Village'
Volunteering at 'DC Central Kitchen'
Testimonials….
"I just had one of each [beef and vegetarian] and both of them were delicious. My son wasn't convinced because he likes beef pastelitos, not vegetarian. After eating one, he asked for 2 more.
As always, everything was GREAT!

Wishing you all the best,"

AnalissaB
Winter Garden, FL
Subscribe….