NOVEMBER 2022. ISSUE 10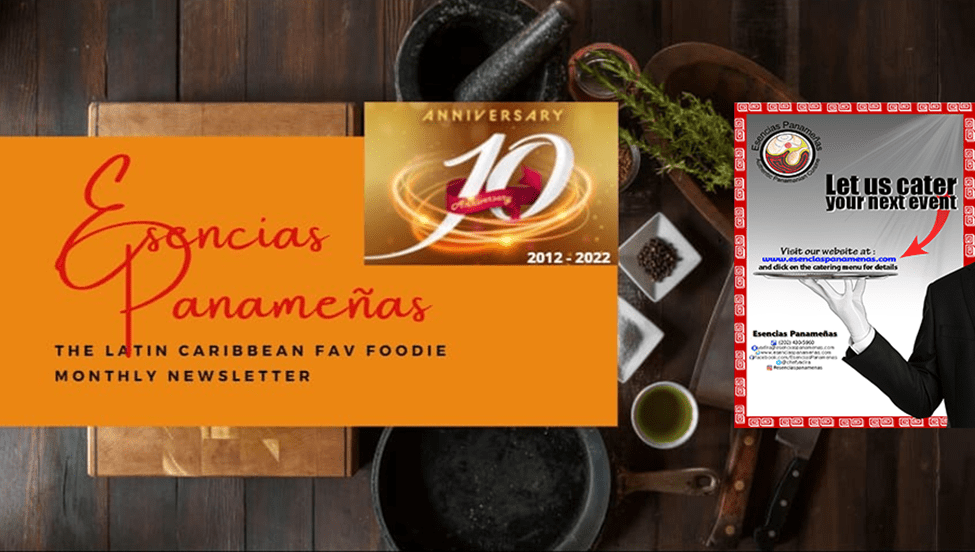 ---
Chef's Monthly Insight….
NOVIEMBRE, MES DE LA PATRIA
---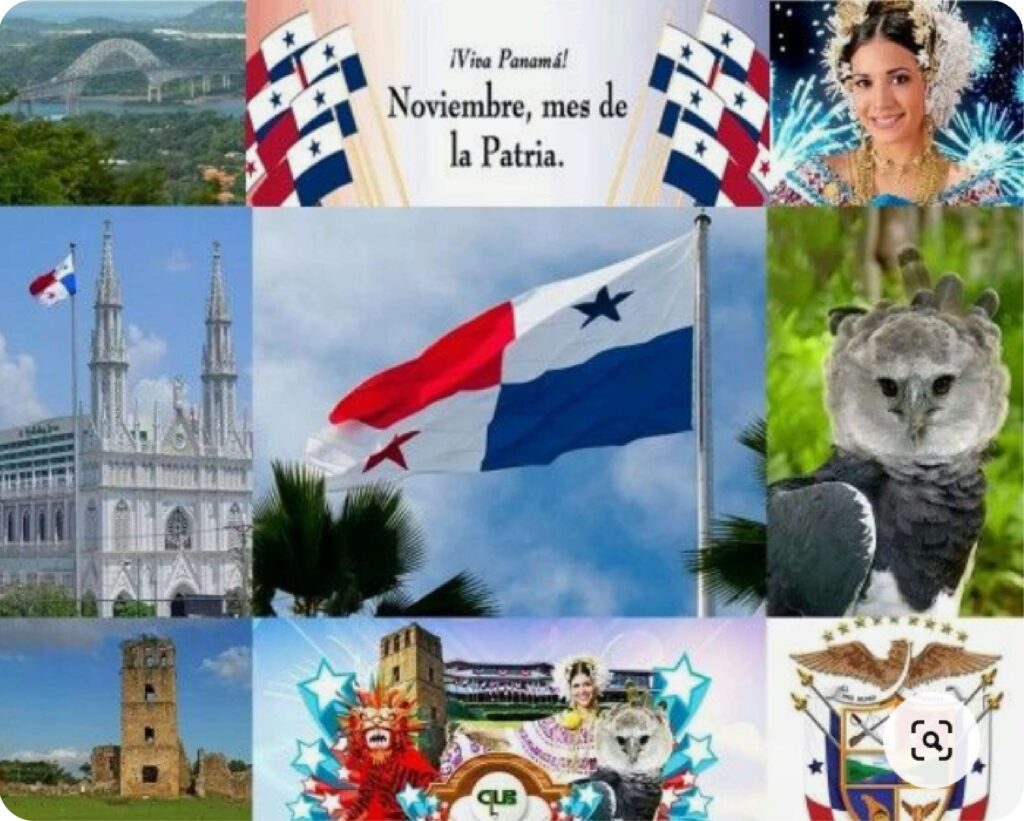 Panama is known as the "Bridge of the World, Heart of the Universe". This phrase was created by Simon Bolivar in 1824, reflecting its geographical position and its interoceanic canal, through which hundreds of boats from different parts of the world pass daily. The Republic of Panama is a transcontinental country in Central America, bordered by Costa Rica to the west, Colombia to the southeast, the Caribbean Sea to the north, and the Pacific Ocean to the south. Panama has ten provinces and six comarcas (indigenous regions). With a population of around four million people, it has one of the strongest economies in Latin America, based on the US dollar as the national currency. Its capital and largest metropolis is Panama City, which nearly half of its inhabitants call home.

The origin of the name is an "abundance of fish, trees, and butterflies." Panama is a natural bridge connecting North and Central America with South America. Consequently, Panama's tropical jungles and forests are teeming with animal and plant species from both continents. The national bird is the Harpy Eagle (Aguila Arpia), found in the jungles of the Darien Province, and the national flower is the Holy Ghost Orchid (Flor del Espiritu Santo), a peristeria growing in the wild near the edge of hardwood forests in many parts of Panama. Panama was founded on August 15, 1519, by Pedro Arias Davila and was inhabited by indigenous tribes until the Spanish arrived.

There are five major holidays in Panama during the month of November. Panama seceded from Colombia on November 3, 1903, and the United States built the Panama Canal from 1904 to 1914. The Panamanian flag day is celebrated on November 4, 1903, one day after the Panamanian separation from Colombia, and is one of a series of holidays celebrated in November known as "Fiestas Patrias". Colon is one of Panama's ten provinces, and on November 5, 1903, Colon residents were successful in convincing the Colombian troops stationed there to forgo attacking Panama City. Without this activity, the Colombian military might have increased its military superiority and crushed the independence movement.

Rufina Alfaro is a legendary figure in the Panamanian independence movement. She joined the improvised group of soldiers to lead a march in which she shouted "Viva la Libertad" (Long Live Liberty) on November 10, 1821, that resulted in the population of the province of Los Santos to rise up against the Spanish rulers. On November 28, 1821, Panama gained its independence from Spain and joined New Granada to become the Republic of Colombia.
What's New at Esencias Panameñas…
Esencias Panameñas will celebrate its 10th year anniversary in November and to commemorate such milestone, we are offering 10% off during the entire month of November using code using code ANNIVERSARY10
Terms and conditions:
You cannot combine with another promotion
Discount is only for food and beverage
Excludes taxes, shipping fees, delivery fees, and cookbook
LAST DAY FOR THANKSGIVING ORDERS IS NOVEMBER 19, 2022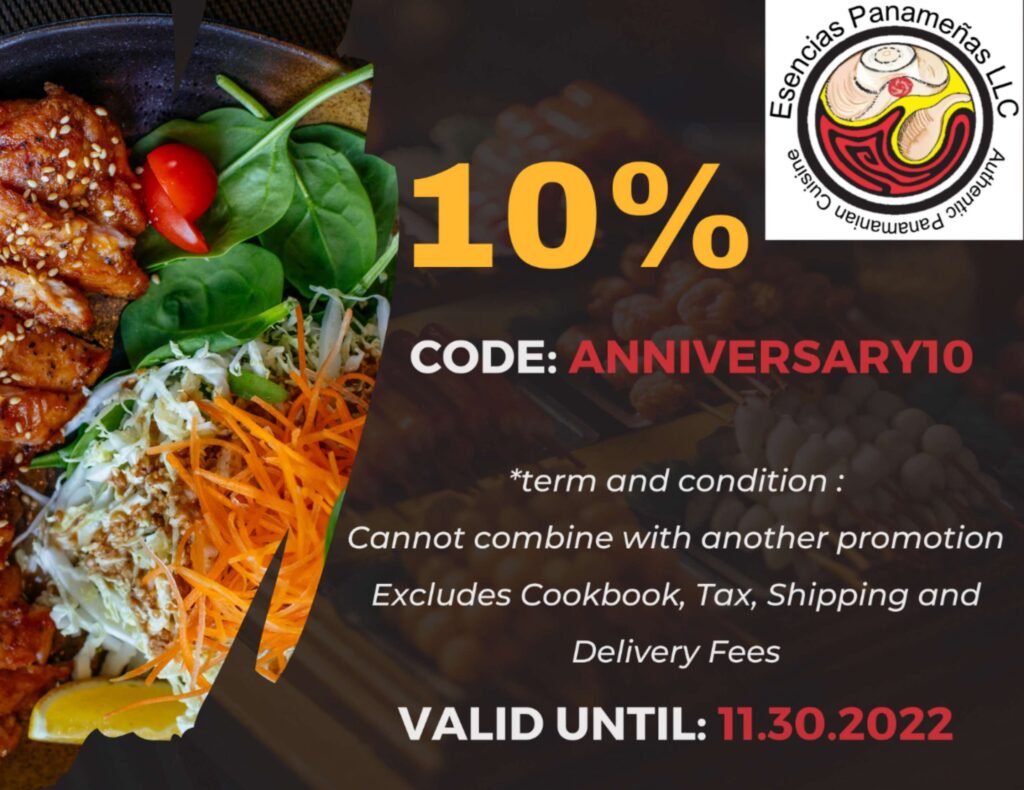 What's New at Esencias Panameñas...
BLACK FRIDAY — Christmas Early Bird Special — November 25, 2022 — ONE DAY ONLY!
10% off Christmas Fruit Cake and Pan Rosca Pre-Orders
(Excludes taxes, shipping fees, and delivery fees)
LAST DAY FOR CHRISTMAS ORDERS IS DECEMBER 10, 2022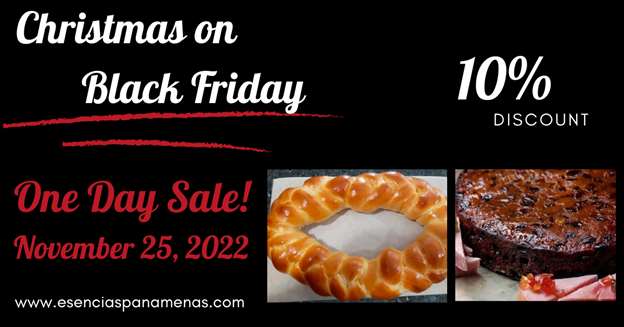 12 DAYS TO GO FOR MY FIRST COOKBOOK!!!
My first cookbook Panama on a Plate – Favorite Foods from my Birthplace is now available! This cookbook offers a genuine taste of Panamanian cuisine with Latin American and Caribbean cuisine fusion that will keep you coming back for more.

You can pre-order the book through my website – Panama on a Plate, Favorite Foods from my Birthplace – Cookbook (esenciaspanamenas.com)

I cannot wait to see it in your hands!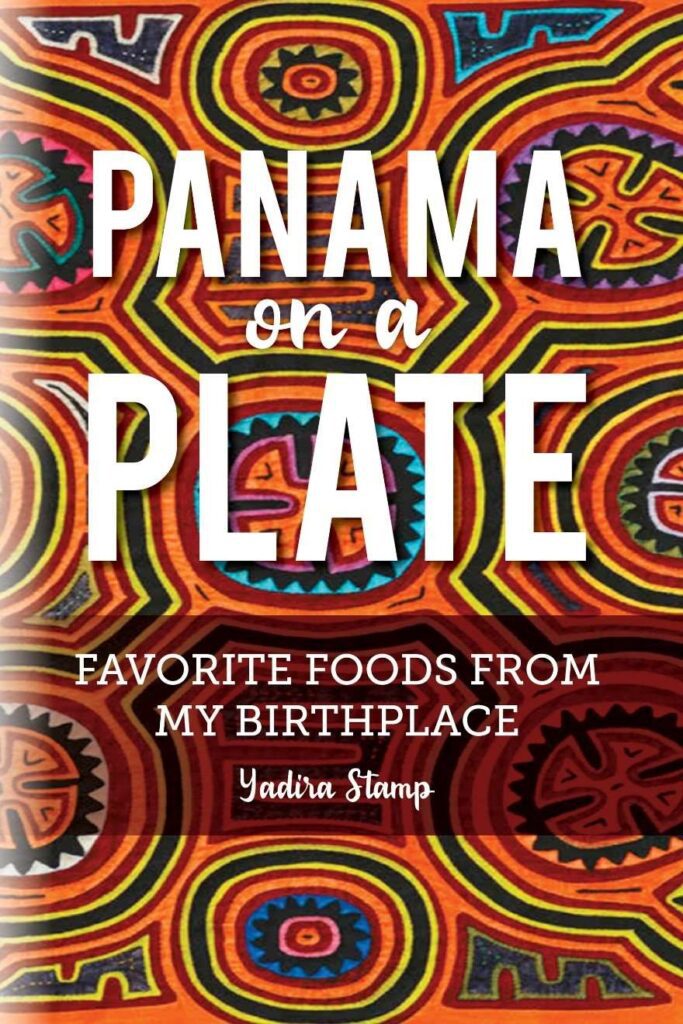 It's Anniversary Trivia Time…..
*** GRAND PRIZE WINNER WILL BE
ANNOUNCED ON NOVEMBER 12, 2022 ***
The top 4 participants with the highest scores are:
Lilia Knight (31)
Thais Fergus (23)
Analissa Benedetti (22)
Vielka Downer (16)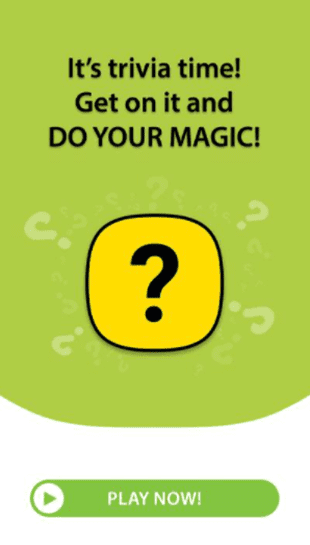 Esencias Panameñas will celebrate its 10th birthday in November 2022. In honor of this, we thought it would be fun to put together monthly Trivia quizzes to determine how much you know about Esencias Panameñas, its owner, and its dishes.

For this remaining month (November) we will provide you with the last 5 questions for this round of Trivia. Each correct answer is worth 1 point. If you were to continue to play and answer all questions correctly, you could earn 45 points total. Players that have participated all 9 months will receive a prize. The player with the highest number of points will win the grand prize ($50 value).
October Answers:
What is the vegetable that has the highest content of water: Cucumber
Which vegetable contains more protein per calorie than steak: Broccoli
What is the most popular soup flavor in the United States: Clam Chowder
What is the most stolen food in the world: Cheese
Which country is the largest producer of coffee: Brazil
If you are ready to take November's quiz
National Food Days in November . . .
November 1: World Vegan Day
November 3: National Sandwich Day
November 5: National Doughnut Day
November 6: National Nachos Day
November 8: National Cappuccino Day
November 9: National Fried Chicken Sandwich Day
November 10: National Vanilla Cupcake Day
November 11: National Sundae Day
November 14: National Homemade Guacamole Day
November 16: National Fast Food Day
November 17: National Homemade Bread Day — recipe to follow
November 23: National Espresso Day
November 26: National Cake Day
November 30: National Plantain Day
Sharing One Of My Recipes With You…..
From Sweet To Savory And Everything In Between
November 17th is National Homemade Bread Day. Hard Dough Bread recipe is a very dense bread, which prevents it from becoming soggy. Personally, I love eating hard dough bread with lots of butter and thick slices of cheddar cheese … I still remember the music that the Blenco Bread truck would play as it came through the neighborhood selling bread and other baked goods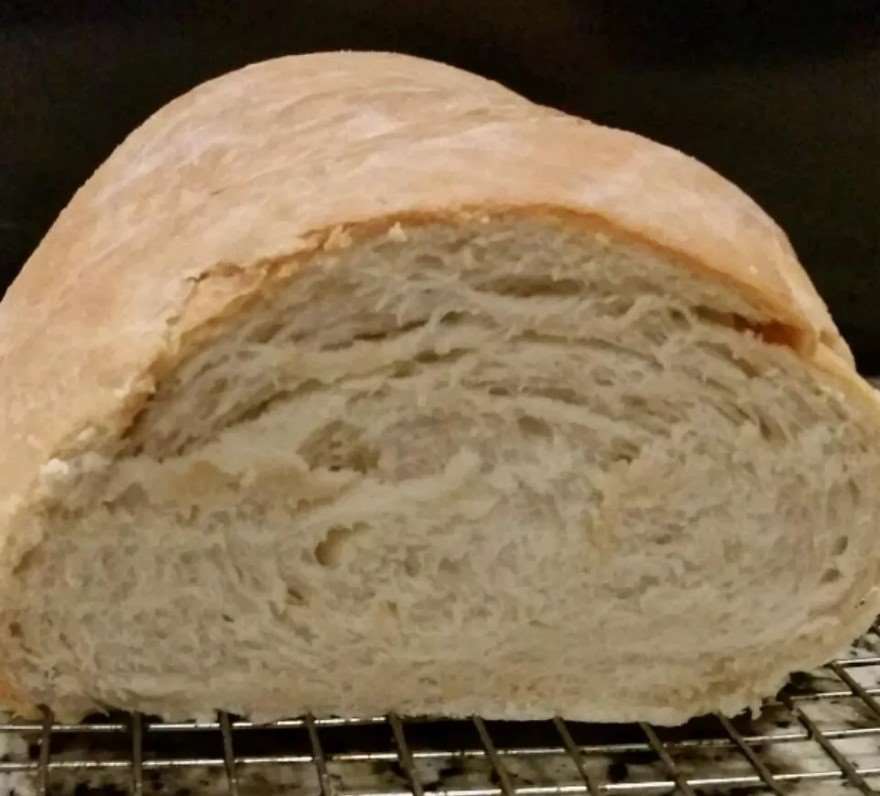 INGREDIENTS
4 cups hot water
1-3/4 cup white sugar
1 tsp salt
1/2 cup Crisco
2 oz fresh yeast + 1 cup warm water (110)
15 cups bread flour (makes 6 loaves)
INSTRUCTIONS
In a bowl, mix hot water, sugar, salt, and Crisco. Mix well and let cool until lukewarm. Add yeast and 6 cups of flour and mix well
Add the rest of flour, 1 cup at a time, beating the mixture well until it begins to pull from the bowl. Turnover and knead for 15 minutes
Divide in 2 and place in grease bowls and let rise for 1 hour or double in size. Deflate and form into rounds and let rise for 30 minutes. Deflate again and shape into 6 equal loaves and place in loaf pans and let rise for 40 minutes
Bake at 350 degrees for 35-40 minutes. Bottom must sound hollow when tapped
Culinary Humor . . .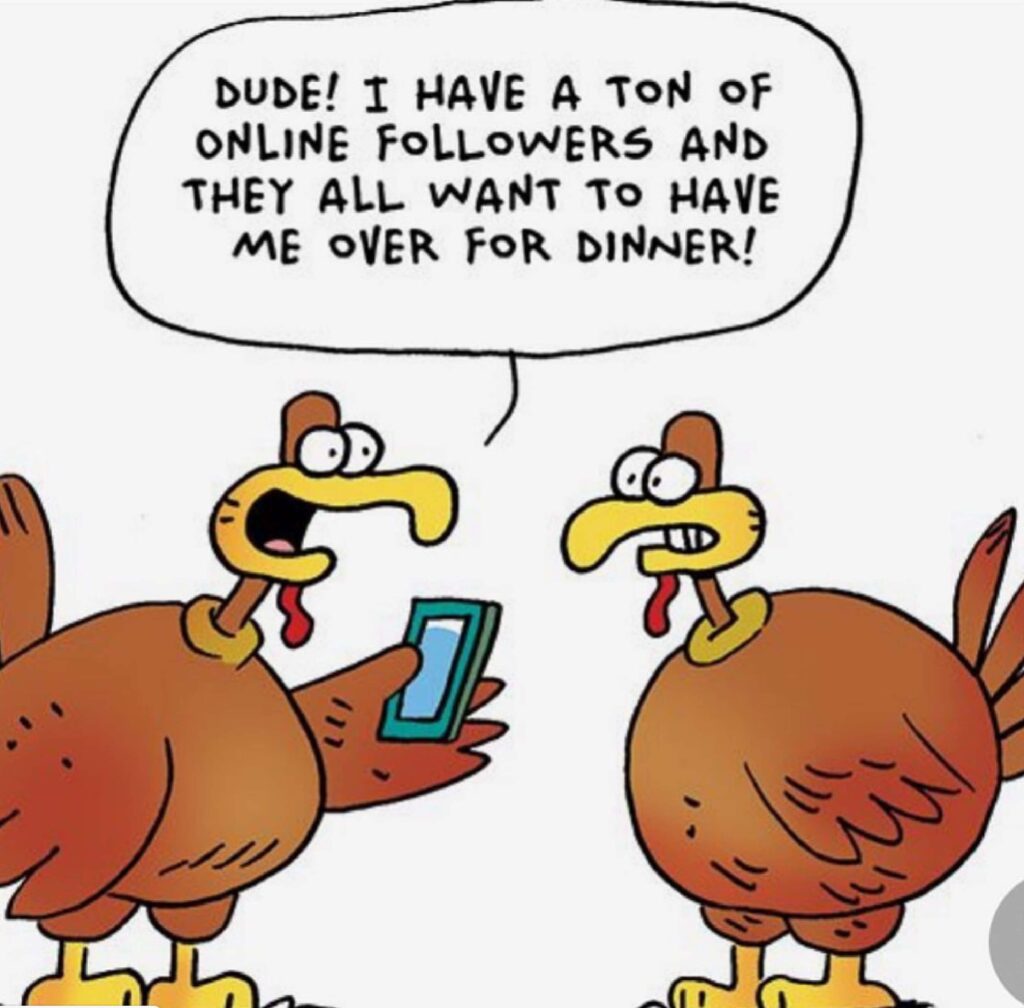 Did You Know?
10 Facts About Famous Panamanians…
Ursula M. Burns was the CEO of Xerox from 2009 to 2016, the first among black women to be a CEO of a Fortune 500 company, and the first woman to succeed another as head of a Fortune 500 company. She is also known for serving on the board of directors on multiple large American companies, including Uber, American Express, and ExxonMobil. In 2014, Forbes rated her the 22nd most powerful woman in the world
Jordana Brewster is an actress and model best known for her role as Mia Toretto in The Fast and the Furious (2001). She reprised the role in its sequels Fast & Furious (2009), Fast Five (2011), Fast & Furious 6 (2013), Furious 7 (2015), and F9 (2021). Other film credits include the drama The Invisible Circus (2001), the action comedy D.E.B.S. (2004) and the horror film The Texas Chainsaw Massacre: The Beginning (2006)
Guillermo Antonio Ameer developed a regenerative bandage which is designed to heal diabetic foot ulcers. The bandage is a liquid that upon contact with the injured tissue turns to a gel. He is currently a Professor of biomedical engineering at Northwestern University in Evanston, Illinois
Kalena Bovell is the only conductor in the United States of African-American and Hispanic descent. She is currently the assistant conductor of the Memphis Symphony Orchestra in Memphis, Tennessee
Jose Quintero was a theatre director, producerand pedagogue best known for his interpretations of the works of Eugene O'Neill. He became one of the most celebrated Broadway and Off Broadway directors and producers and worked with some of the greatest names in American theatre. He died in 1999 in New York City
Daphne Rubin-Vega is an actress, dancer, and singer-songwriter. She is best known for originating the roles of Mimi Marquez in the Broadway musicalRent and Lucy in the Off­ Broadway play Jack Goes Boating. She also appeared as Bombshell publicist Agnes in the second season of the TV series Smash, as Luisa Lopez in the TV series Katy Keene, and as the salon owner Daniela in the film adaptation of Lin-Manuel Miranda's In the Heights
Melissa de Sousa is an actress best known for her role as Shelby in the 1999 romantic comedy-drama film The Best Man, its 2013 sequel The Best Man Holiday, Gabriella Jimenez in BET's Reed Between the Lines, and Ana Lopez in Black Lightning
Jorge Gabriel Cham is an engineer-turned cartoonist, writer and producer, who writes and draws the web comic strip Piled Higher and Deeper (PhD Comics). He is the coauthor of We Have No Idea (2017), a book about unsolved problems in physics. In September 2018, Cham and Whiteson debuted the podcast Daniel and Jorge Explain the Universe, produced by iHeartMedia. He is the co-creator of the PBS Kids animated series Elinor Wonders Why, which premiered in September 2020
Carlos Carrasco's acting career includes television, commercials, voiceovers, and movies. His film credits include the blockbuster hit Speed, and roles in Crocodile Dundee //, among others. In 2020, he was nominated for Best Actor in the Panama Feature Film Diab/a Rojo PTY
Rachel Renee Smith is an actress, TV host, model and beauty pageant titleholder who won the Miss USA 2007and who previously had competed in the Miss Teen USA 2002 She represented the United States at Miss Universe 2007 and placed 4th runner-up
Tricos y Trucos…
This month's Tip: Know your Potatoes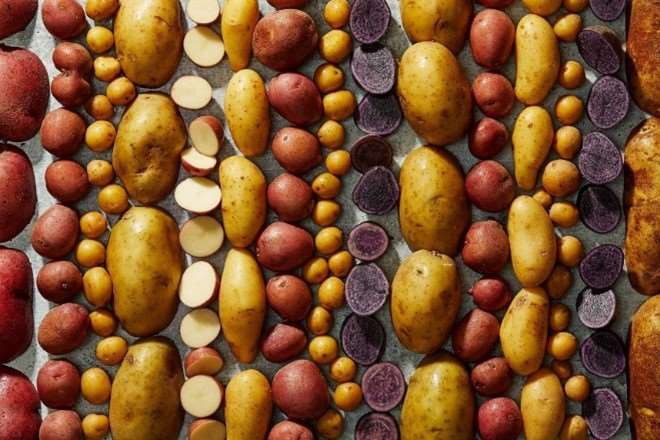 Potatoes are the most popular vegetable in the world. There are 4,000 varieties of potatoes in the world; 200 of which are found in the US. They come in different sizes, shapes, and colors, and each serves its own purpose. You must store them in a dark area at cool room temperature to prevent them from growing sprouts and shriveling (caused by warm/hot environment) or turning green (caused by too much light).

Do not eat the green part since it has a bitter taste and can make you sick. You must wash the potatoes thoroughly before cooking in cold water. It is best to cook your potatoes with the skin on, but if you must remove the skin, then place them in a container with iced cold water to prevent oxidation and turning brown. Below are eight (8) popular types of potatoes and their usage:
RUSSETS: mashed, baked, scalloped, chips
YUKON GOLD: mashed, French fries, potato salad
WHITE: mashed, French fries, roasted, scalloped, grilled
BLUE/PURPLE: roasted, potato salad, boiled
RED: roasted, boiled, steamed, grilled
FINGERLING: roasted, grilled, smashed
PETITE: roasted, salad, grilled
To view more Tips & Tricks
My Life This Month…
What I am Working On
Finalizing the plans for my triple celebration, including the launch and book signing of my new Esencias Panameñas' Cookbook- PANAMA on a PLATE- November 12,2022
Working on preparation for Thanksgiving and Christmas orders
What I am Watching
Bobby's Triple Threat
Outchef'd
How Do I Make a Difference
Volunteering at the 'Capital Area Food Bank' assembling boxes of food for families in need, in the DC Metro Area
Testimonials….
"Hi Yadira, Just got through looking at your newsletter. Girl, you are awesome! Congrats on your upcoming activities!"

CarmelaG
Panama City, Panama
Subscribe….