AUGUST 2022. ISSUE 7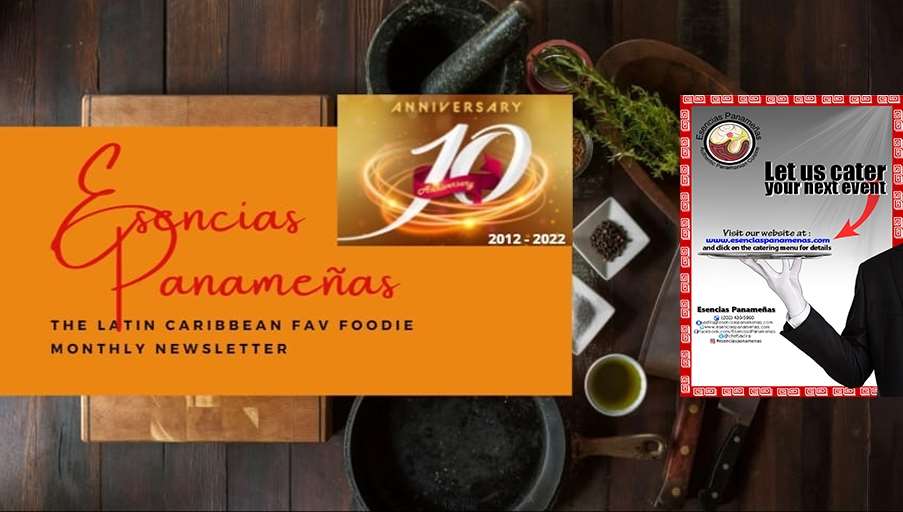 ---
Chef's Monthly Insight….
FIFO – FIRST IN, FIRST OUT!
---
In last month's newsletter I spoke about "sustainability" and learning to have as little waste as possible so that you can see big changes in your grocery budget. The "First In, First Out" (FIFO) principle, is in line with sustainability in that it allows you to find your food quicker and use them more efficiently. This will ensure that food is used prior to expiration by consuming the earliest purchased food items and whose shelf life is the shortest, first.
Though most of our shelf food will remain safe past their "best used by" dates, you may still want to cycle out any foods that you are not eating or have been there a while and have lost their quality. Most people when they return home from grocery shopping, they tend to place the new food items in the front of the pantry/refrigerator/freezer and push the existing items further back. This is a huge mistake in that you continue to use the new items first and never get to the old items, which will cause the old items to expire or go bad. And by the time you decide to do "cleaning", you will discover them and toss them – trashing $$$$ down the drain! With rising prices and inflation every dime counts. We cannot afford to be wasting food and trashing money.
Remember what our moms used to say to us when we were kids: "stop wasting food since they are many children out there that have nothing to eat and are starving! "
Keep food safety in mind while you go through your pantry, refrigerator, and freezer to dispose of expired foods and clean your shelves. Going forward, please practice FIFO when storing new groceries:
Make a list of the items that you need to purchase before going grocery shopping and stick to the list. Do not purchase items that you have plenty of, or that you do not need, just because they are on sale
Take all of the dry goods out of the pantry, store the same foods together so as to make finding food easier. Arrange the new food items in the back and place the older items in the front. This will ensure that you are using the old ones first and prevent them from expiring
Check your refrigerator for any forgotten leftovers. Divide leftovers into smaller portions and store in shallow containers. Refrigerate cooked leftovers once they are cooled (i.e., within two hours). Label your food with the food name and the date you stored it
Items purchased in bulk, such as proteins, should be prepared (e.g., cleaned/marinated) and portioned before storing in the refrigerator or freezer. Depending on the size of the packaging, a row of older food may need to be shifted forward or temporarily taken out so the newer food can be placed in the back
Remember to always label and date your food before storing
August 15th
Panama La Vieja (Old Panama)
Celebrating 503 Years
Panama City (originally known as Castilla de Oro) was founded on August 15, 1519, by Pedrarias Davila, At the time, it was the first permanent European settlement on the Pacific Ocean, replacing the two cities of Santa Maria la Antigua del Darien and Acla.
Panama la Vieja is the remaining part of the original Panama City, the former capital of Panama, which was destroyed on January 28, 1671, by Henry Morgan. The ruins are located in the suburbs of the current capital. Together with the historical district of Panama, it has been a World Heritage Site since 1997.
Nowadays, Old Panama City is a town of ruins and memories that are open for guided tours and wandering for an admission fee – that's right, no longer free of charge! The ruins of the church, convent, and several of the more stately homes, are the buildings that have survived time and weathering the best. Despite the old city being uninhabitable, it still brings in a huge amount of tourists and money to Panama.
It's Anniversary Trivia Time …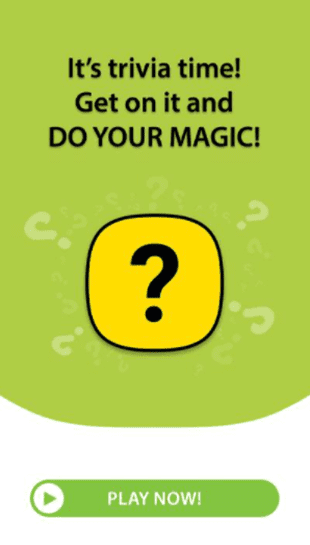 Esencias Panameñas will celebrate its 10th birthday in November 2022. In honor of this, we thought it would be fun to put together monthly Trivia quizzes to determine how much you know about Esencias Panameñas, its owner, and our dishes.
For the remaining 4 months (August thru November) we will continue to provide you with 5 questions each month, and each correct answer is worth 1 point. If you were to continue to play and answer all questions correctly, you could earn 45 points total. Players that have participated all 9 months will receive a prize. The player with the highest number of points will win the grand prize ($50 value).
July Answers:
Yuca, name, otoe, are all considered what type of vegetables: Root vegetables
In which country was ice cream invented: China
What other culture makes hojaldas (fry bread) just like Panama's: Native Americans
Which is the only edible food that never expires: Honey
Panamanian dessert made with green papaya and coconut: Cabanga
If you are ready to take August's quiz
National Food Days in August…
August 3: National Watermelon Day
August 4: National Chocolate Chip Cookie Day
August 8: National Frozen Custard Day and Zucchini Day August 9: National Rice Day and Rice Pudding Day
August 11: National Panini Day
August 13: National Filet Mignon Day & National Prosecco Day
August 16: National Rum Day
August 18: National Fajita Day
August 19: National Potato Day
August 20: National Flan Day — Recipe to follow
August 24: National Waffle Day
August 25: National Banana Split Day
August 29: National Chop Suey Day
August 31: National 'Eat Out' Day
Sharing One Of My Recipes With You…..
From Sweet To Savory And Everything In Between
August 20th is National Flan Day, so this is a VANILLA FLAN recipe
VANILLA FLAN

INGREDIENTS
Caramel
Flan
3 large eggs
1-14oz can sweetened condensed milk
1-12oz can evaporated milk
4oz cream cheese
1 tablespoon vanilla
Pinch fine salt
PROCEDURE
For Caramel
Preheat over to 350 degrees F
In a medium over medium-low heat, melt sugar until liquefied and golden in color. Carefully pour hot syrup into a loaf pan, turning the dish to evenly coat bottom and sides. Set aside
For Flan
Place all flan ingredients in a blender and blend until combined, for about 1 minutes
Pour custard mixture into the loaf pan over the hardened caramel. Cover with aluminum foil
Place the loaf pan with the flan into a larger pan on the middle rack of your oven and carefully pour your hottest tap water into the larger pan to surround your flan. This will ensure that the custard cooks gently and will not curdle or get rubbery. Do NOT skip this step!
Bake for approximately 60-65 minutes. Begin checking for doneness with a toothpick at around 55 minutes. It should be cooked enough when the toothpick comes out (almost totally) clean, but it should still have a little wiggle
Place on a rack and let cool for about 1 hour to room temperature. The place in the refrigerator to chill for at least 8 hours, preferably overnight
When ready to serve, remove flan from fridge and let sit for about 15 minutes, then run a sharp knife along the edges to loosen flan and turn out onto a plate with enough of a rim to hold the caramel sauce that will pour out
VEGAN VANILLA FLAN
INGREDIENTS
Caramel
3 tablespoon coconut sugar
2 tablespoon maple syrup
1/4 teaspoon sea salt
1/4 teaspoon lime juice
Flan
1- 1/2 cup oat milk
1/4 cup coconut cream
3 tablespoons maple syrup
2 tablespoons cornstarch
3/4 teaspoon agar powder
2 teaspoons vanilla extract
PROCEDURE
For Caramel
Add maple syrup, coconut sugar, salt, and lime juice to a small saucepan and heat over medium heat, stirring regularly until it starts to boil, making sure it does not burn, forabout 30 seconds. Turn off stove and remove from heat. Divide caramel into 4 ramequins. Tilt each ramequin to spread on bottom and sides. Set aside
For Flan
In a medium size saucepan over medium heat combine oat milk, coconut cream, and maple syrup. Add cornstarch and agar and whisk to dissolve. Continue whisking until it thickens. Remove from heat and stir in vanilla and whisk again
Cover saucepan with a lid and let cool for 10 minutes before pouring into ramequins over the caramel
Allow flan to cool for about 1 hour at room temperature before placing in the refrigerator. Refrigerate for at least 8 hours, preferably overnight
To serve, run a knife along the edges of each ramequin, cover with a plate and flip. The caramel sauce will be on top and coat the custard
Culinary Humor . . .
Tricos y Trucos…
This month's Tip: Insulate your baking pan to produce a uniform and flat top cake
Have you ever wondered why your cake sometimes comes out hard, dark, and crusty on the outside, and a dome and a crack on the top? The outside bakes faster than the inside because it is exposed to the heat of the oven, which causes it to lose its moisture, whereas the inside bakes slower because it is insulated by the cake batter surrounding it.
In order for your cake to bake uniformly and with a flat top, you need to keep the outside cool. To do this, you can either purchase a cake pan strip (which is a little expensive, plus it is only 2″ wide) OR make your own with aluminum foil and paper towel.
Create your own by cake strip by soaking paper towels in cold water and wring them out just a little. Place the paper towels on top of the aluminum foil and fold the foil up and over the wet towels into a long strip. Then wrap the pan with the strip and fold the edges of the foil together to secure.
Cake to the left was baked without insulating the pan. The one to the right was insulated.
Do you like what you have read? OR do you have a question you'd like answered? Reply to this newsletter and see you next month with more cooking insights
To view more Tips & Tricks
My Life This Month…
What I am Watching
What I am Working On
Working with my Publishing company on my upcoming Cookbook (coming Fall 2022); reading and proofing the manuscript
How Do I Make a Difference
Working the entire month of July with World Central Kitchen in Ukraine, preparing meal and food packages for the needy – more to come in next month's newsletter
Volunteering at the 'Capital Area Food Bank' assembling boxes of food for families in need, in the DC Metro Area
Testimonials….
I normally use this segment to showcase the compliments I receive from my customers for my
services. However, this time I am going to switch things around a bit and instead, take this
opportunity to say a big THANK YOU for all of the well wishes and prayers I received for my
travel to Ukraine.

Some of you thought that I was crazy for doirib this, I do have some craziness in me, but I also believe in a "pay it forward" mantra. I love to help people in need, just like I was helped many moons ago when I was homeless, and some strangers helped me.

I will continue to support, help, and volunteer at food banks, at shelters, and partnering with
non-profit organizations, whenever possible, and as long as I have health and strength.
THANK YOU!!!
Subscribe….